Cathedrals 3: Poitiers, neglected masterpiece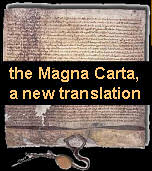 grisaille window
One of four grisaille windows at Poitiers Cathedral.

stone bench
Red arrow points to top step of stone bench. There are two further step-seats below the indicated seat. This is an unusual arrangement; it is only on the north side of the nave. It is a very nice place from which to paint, or watch and absorb.
Similar stone benches can also be seen in another great Angevin structure, the magnificent cathedral at Le Mans. It is said that the benches provided seating for the old, the infirm and for weary pilgrims, while in the main body of the church there was no seating. People leant on sticks and staves during the services.
exterior view
View chosen to show the barn nature of Poitiers cathedral.
two other Romanesque churches in Poitiers
Above: inside Eglise St Radegonde

Left: inside Eglise Notre Dame la Grande
sketch map of Poitiers city centre

[not all streets marked]

This sketch map does not indicate the hills, which can be quite tiring in the summer heat.