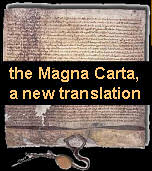 On the 6th October 1955, a revolutionary-designed car was unveiled at the Paris Motor Show at the Grand Palais. This was the start of a French love-affair with the DS or la déesse [the goddess] [1]. Now, what the French would regard as "the" car of the 20th century is a collector's piece.
Called a spaceship by some, this originally conceived car had aerodynamic lines, a range of new colours that escaped from the drab Ford-initiated black, and introduced innovative engineering that included fully hydraulic steering, brakes, gear change and suspension. It might be said that the Citroën DS revolutionised automotive standards for not just the 1950s, but also decades to come.
The DS started with a 1.9 litre engine [the DS19] that came from a previous Citroën model, the Traction Avant - an engine that while adequate was not appropriately powered for this novel car. An upgrade was made with a 2.1 litre engine [the DS21]. Finally, after Citroën had bought Masarati in 1970, the DS received a Maserati V6 engine - 2.7 litres then 3.0 litres. This model could do 140mph and accelerate from 0 to 60 mph in about 8.2 seconds. This was the Citroën SM.

image credit: http://www.frenchclassics.co.uk/
For the fiftieth anniversary of the DS's début, there is an exhibition at the Cité des sciences et l'industrie, Port de Villette, north-east Paris until 1st November. Meanwhile, 1,600 DS are gathering at St Quentin en Yvelines, near Versailles in preparation for a parade from the Arc de Triomphe to the Eiffel Tower on Sunday, 9th October.
Engineer: André Lefebre
Designer/sculptor: Flaminoio Bertoni
This pair also designed the legendary 2CV - the deux chevaux.
150 models, including

ID 19
ID 21
DS 21
DS 23
DSS (DS Sport)
station wagon / estate / break
Prestige
convertible / cabriolet
four-door saloon / sedan / berline Pallas

During 20 years of production, Citroën produced 1,500,000 cars
Colours:

champagne
daffodil yellow
scarab brown
delta blue
coraline red
aubergine
as well as government ministry black

Seen with:

General de Gaulle
Brigitte Bardotte
a long list of French actors from Louis de Funès to Jean Moreau.

Prices now range from about 700 euro (poor condition) to 4000 euro (excellent). Citroën DS cost somewhat more in the UK. This page has a list of models and prices. [Online currency convertor.]
Technical
turning headlights
hydropneumatic, self-levelling suspension
disc brakes
steering wheel with a single spoke central support
Dunlopillo carpeting
foldaway seats in the estate version, giving seven places
end notes
The Citroën DS was famously called the goddess (a pun on the letters DS which sound simuilar to the French word for goddess - déesse) by Roland Barthes in 1957 [link to translation from part of Mythologies].
related pages:
the Citroën 2CV:
a French motoring icon



Les Bréguières, A8: motor museum