Saint Jean Pied de Port

Saint Jean Pied de Port, basque houses by the river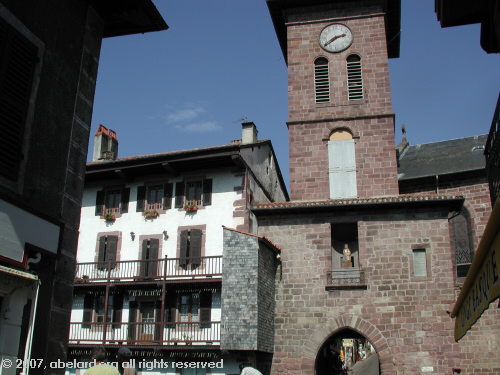 Saint Jean Pied de Port - Notre-Dame church "at the end of the Bridge"
the petit train of the rhune funicular railway

The little train of the Rhune approaching the passing point.



The view to the ocean with Saint Jean de Luz and its bay,
6.3 miles away as the crow flies.



Painted tile scenes in the bar at the top of the Rhune
above: playing pelote. below: Basque dancing.

by the coast - from hendaye to bayonne

The Basque coast, looking south towards the Spanish north coast



Looking north from the Hendaye coast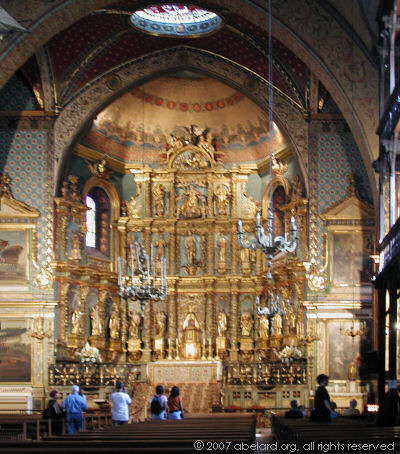 The retable in the Eglise Saint Jean-Baptiste at St Jean de Luz



The Grand Plage, the main beach, at Biarritz.



Biarritz casino, which is also used as a festival and exhibition space.



Mansion at Biarritz used for European Union, and other, conferences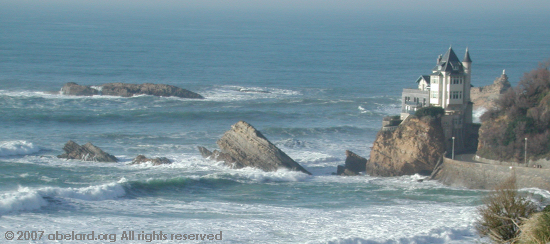 The coast at Biarritz, with a distant Virgin of the Rock
[small white 'post' on a rock to the right of the building].



Bayonne pedestrianised shopping street, with banners in
Basque colours (red and green)