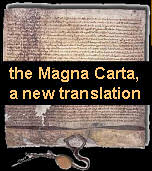 le tour, covid-19, and other developments
After false starts and changing dates as covid-19 demands evolved and once a start date was decided, Christain Prudhomme, the TDF Director, made umpteen phone calls in a long day to confirm with fifty mayors, Prefests and othe regional administrators that each one was happy with and could work with the dates set - bubbles' for riders, for support staff, and for administration, visitors and public. Here is the information for their support, and the Tour organisation.

Safe behaviours are also expected from the miriads of spectators
Keep

2

metres away from riders.

0

autographs.

2

personal essentials: mask and hand gel.

0

selfies!
The director of the Tour de France, Christian Prudhomme, speaking at a press conference in Nice, where the Tour started this year, called on roadside spectators to wear a mask during the Tour as a matter of "common sense" in the face of the increase in coronavirus cases. The French stubborn, anarchistic streak vyed with the Republican characteristics of civic responsiblity as part of 'Fraternité' and 'Solidarité' and conforming to rules. This helped by angry comments from various riders
We are told that this year sees the end of the "100% miss" podiums during the event. There will now be, alongside the awarded runners, a hostess and a host. (This is already the format for other races such as Liège-Bastogne-Liège, while Formula One gave up their 'grid girls' two years ago.
Chris Froome and Gerant Thomas are not participating in this year's Tour. After weak performances in the Criterium du Dauphine, their team, Ineos, has transferred them to less prestigeous Grand Tour races. Chris Froome will 'concentrate' on the Vuelta and Gerant Thomas on the Giro. Instead, Egan Bernal will be leading the Ineos squad on the TDF.
(The Giro d'Italia and Vuelta a España will follow in October.)
what to look foward to
After the events ofrelative successes of two French riders in the 2019 Tour, The 2019 Tour was eventful, and quite successful for the French, in comparison to recent year's achievements or lack there of, thanks to the performances of two Frenchman Julian Alapahilippe (2 stage victories and 14 days in yellow) and Thibaut Pinot (winner of the Tourmalet and long-time candidate for the final victory). Thus,
This year's race starts in Nice, with the first two days based there. The second has local climbs including ascents of the Col de la Colmiane, Col de Turini and Col d'Eze passes.
After a weekend in the Pyrenees, there will be a 'hike' of three days through the Charente-Maritime region, then climbing starts again in the Central Massif, and onto the Alps, before the finish, as usual, in Paris.
The 2024 Olympics are being held in France, so the proximity of the Olympics road race (July 25), as well as the very mountainous world championship scheduled in Martigny will inevitably influence the preparation programs and the motivation of the Tour's favourites.

2020 race route in 3D (5:14 minutes)
9 étapes de plaine
3 étapes accidentées
8 étapes de montagne avec 4 arrivées en altitude (Orcières-Merlette, Puy Mary, Grand Colombier, Méribel Col de la Loze)
1 étape contre la montre en individuel
2 journées de repos
climbing here we come
4 July Pyrenees Cazères and Loudenvielle
5 July Pyrenees
15 July : le col de la Loze, Alps, 2304 m and with a rise of 21.5 km to 7.8% average, which is distinguished by its particularly irregular last 7 kilometres.
While the 2019 Tour de France [TDF] was held almost entirely in the eastern half of France, except for the required excursion into the Pyrenees and the final day trip to Paris, this year's TDF is even more raphic and extreme in its avoidance of regions that cannot afford stage hosting bills.
In 2020, The only two visits north of Poitiers will be on the last two days, on the 18th Juy a short, shap climb up to La Planche des Belles Filles, and on the 19th July the parade day to Paris and the Champs d'Elysées.
2020 tour de france route
The race will cover 2,473 km, with:
First-times climbs are the

Col de la Lusette (end of the 6th stage),
the Suc au May (12th stage),
the Col de la Hourcère (9th stage) and
the col de la Loze (arrival of the 17th stage).
the stages for 2020
[Note: blue links go to profile section on this page,
yellow links go to associated pages at abelard.org]
Flat stages

,

hilly stages

,

medium mountain stages

,
mountain stages,

time trials

,

rest days

1

Nice, Moyen Pays > Nice
Sat. 29 August [170 km / 106 mi]

12

Chauvigny > Sarran Corrèze
Thurs. 8 September [x km / x mi]
2
Nice, Haut Pays > Nice
Sun. 30 August [190 km / 118 mi]
13
Châtel-Guyon > Puy Mary Cantal
Fri.9 September [x km / x mi]
3
Nice > Sisteron
Mon. 31 August [198 km / 123 mi]
14
Clermont-Ferrand > Lyon
Sat. 10 September [x km / x mi]
4
Sisteron > Orcières-Merlette
summit finish: 18xx m
Tues. 1 September [x km / x mi]
15
Lyon > Grand Colombier
Sun. 11 September [x km / x mi]
5
Gap > Privas
Wed. 2 September [x km / x mi]
R
rest day - Isère
Mon. 12 September
6
Le Teil > Mont Aigoual
Thurs. 3 September [x km / x mi]
16
La Tour-du-Pin > Villard-de-Lans
Tues. 13 September [x km / x mi]
7
Millau > Lavaur
Fri. 4 September [x km / x mi]
17
Grenoble > Méribel (Col de la Loze) summit finish: 2304 m
Wed. 14 September [x km / x mi]
8
Cazères-sur-Garonne > Loudenvielle
Sat. 5 September [x km / x mi]
18
Méribel > La Roche-sur-Foron
Thurs. 15 September [x km / x mi]
9
Pau > Laruns
Sun. 6 September [x km / x mi]
19
Bourg-en-Bresse > Champagnole
Fri. 16 September [x km / x mi]
R
rest day - La Charente-Maritime
Mon. 7 September
20
Lure > La Planche des Belles Filles
Sat. 17 September [x km / x mi] individual time-trial (ITT)
10
Île d'Oléron, Le Château-d'Oléron > Île de Ré, Saint-Martin-de-Ré
Tues. 7 July [x km / x mi]
21
Mantes-la-Jolie > Paris Champs-Élysées
Sun. 18 September [x km / x mi]
11
Châtelaillon-Plage > Poitiers
Wed. 8 July [x km / x mi]

blue links

go to related sections on this page


yellow links

go to related articles at

abelard.org
There will be 21 stages. These include x high mountain stages, x medium mountain stages, x hilly stages and x against-the-clock (stages x) [contre-le-montre] time trials. There are x rest days (x). All other days are 'on the plain' - relatively flat days. The race's distance is be about 3,470 kilometres, or roughly 2,156 miles.
this year's t-shirts
Again, this year's TDF t-shirts are standard and without imagination, and the prices are still daftly steep. For those with a certain morbid curiosity. this is the TDF online boutique.
the teams for 2020
We will provide this information when it is available, closer to the race start.
team jerseys/colours
We will provide this information when it is available, closer to the race start.
this year's top ten riders according to betting odds
We will provide this information when it is available, closer to the race start.
last year (2019): the first ten riders
Position
No.
Name
First name
Team
Nat.
Time diff.
1
2
BERNAL
Egan
INS
COL
82h 57' 00''
2
1
THOMAS
Geraint
INS
GBR
+ 01' 11''
3
81
KRUIJSWIJK
Steven
TLJ
NED
+ 01' 31''
4
12
BUCHMANN
Emanuel
BOH
GER
+ 01' 56''
5
21
ALAPHILIPPE
Julian
DQT
FRA
+ 04' 05''
6
65
LANDA
Mikel
MOV
ESP
+ 04' 23''
7
91
URAN
Rigoberto
EF1
COL
+ 05' 30''
8
61
QUINTANA
Nairo
MOV
COL
+ 05' 30''
9
62
VALVERDE
Alejandro
MOV
ESP
+ 06' 12''
10
211
BARGUIL
Warren
PCB
FRA
+ 07' 32''

Overall winner

BERNAL Egan
2
INS
COL
82h 57' 00''
(Yellow Jersey)

By points

SAGAN Peter
11
BOH
SVK
477 pts
(Green Jersey)

C

li

m

b

er

BARDET Romain

31
INS
FRA
86 pts
(Polka dot Jersey)
Under 25

BERNAL Egan

2
INS
COL
82h 57' 00"
(White Jersey)

Combativity

ALAPHILIPPE Julian

21

DQT
FRA
86h 30' 20"
Team winner

MOVIESTAR

MOV
ESP
248h 58' 15''
mountain stages, uphill and summit finishes
watch tdf broadcasts
We will provide this information when it is available, closer to the race start.