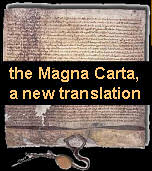 feeling the pinch
The 2019 Tour de France [TDF] is being held almost entirely in the eastern half of France, except for the required excursion into the Pyrenees and the final day trip to Paris. Even more so, much of the Tour will be close to France's eastern frontiers. The race will spurn Brittany, avoid Normandy, ignore the Loire Valley and shun the vast region of Nouvelle Aquitaine.
The organisers reasoning (excuse) is that this year's race is for the hill-climbers, with only four flat stages. However, being host to the start or end of a TDF stage is becoming ever more expensive, and much of France is rural, for the most part relying only on farming and forestry for revenue.
Another money-saving ploy is having stages starting and finishing at the same town, particularly stage 16, Nîmes to Nîmes.
Last year's TDF left a swathe of western and central France unvisited, though the centenary of the end of World War One provided enough finance to allow some stages in départements bordering the Channel. Eighteen months of another president has not improved the malaise embedded into France's economy by Socialist President Hollande.
This avoidance of poorer regions is reminiscent of several Vueltas a Espana, where much of the country was avoided as the country wobbled towards bankruptcy. The worst year was 2012 when Madrid was the most southern town visited. The following years gradually extended the race's reach.
climbing here we come
The 2019 tour will be a race for hill-climbers. Starting with Stage 5, with riders facing climbs in the Vosges mountains and continuing right up to the traditional ride into Paris. The riders will be racing mostly through hill country or mountains every day but stages 7 and 11, while twelve stages send them close to or above 1000 metres altitude. These twelve stages include two days in the Vosges mountains, one in the Monts du Lyonnais, two in the Massif Central, four in the Pyrenees, and three and a half days in the Alps.
Note that the TDF organisers are doing their best to prevent strong teams, in particular the now defunct Team Sky, from easily winning the team prize. Team Sky won six of the past seven Tours de France with better organisation, training, and even equipment. Christian Prudhomme, the race director, even used the race presentation last October to call on UCI president David Lappartient to ban power meters.
a Belgian start
In honour of Belgian cyclist Eddy Merckx, multiple Grand Tour winner and world champion, this year's TDF starts in Brussels for two complete days in Belgium and the first of three Belgian starts. This honouring of Merckx on the fiftieth anniversary of the first of his five overall victories, is despite him being caught three times for doping (1969 Giro d'Italia, 1973 Giro di Lombardia, 1977 La Flèche Wallonne), but he is not American.
As part of the celebrations in Belgium, the Royal Belgium Mint has produced a limited edition of 120,000 copies of a special 2.50€ coin, that is being sold for 10€.
And the race will include well-known landmarks, the Royal Palace and the Atomium.
100th year of the yellow jersey (maillot jaune)
On 19 July 1919, Eugene Christophe became the first rider to wear the Yellow Jersey in the history of the Tour de France at Pau. On 19 July 2019, the TDF will again be in Pau for an individual time trial.
The record number of yellow jerseys won is 96, won by Edy Merckx.
Twenty customised 2019 Yellow Jerseys will be awarded, one to the winner of each of the first twenty stages.
The Yellow Jersey centenary : twenty unique specimens
2019 tour de france route
There will be:
5

flat

stages (stages 1, 3, 4, 7, 11, 21)
3

hilly

stages (stages 8, 10, 16)
5

medium mountain

stages (stages 5,

6

, 9,

15

, 17) with 2

summit

finishes
5

high mountain

stages (stages 12,

14

, 18,

19, 20

) with 3

summit

finishes, including an 'alpine' test on stage 20.
a record 30 mountain passes
1

individual

time trial stage (stage 13)
1

team

time trial stage (stage 2)
2 rest days

The 2019 Tour de France has fewer Hors Categorie climbs, but more, less testing, Category 2 climbs.

There will be three towns not visited before by the Tour de France:

Binche
Saint-Dié-des-Vosges
Pont du Gard
the stages for 2019
[Note: blue links go to profile section on this page,
yellow links go to associated pages at abelard.org]
Flat stages

,

hilly stages

,

medium mountain stages

,
mountain stages,

time trials

,

rest days

1

Belgium

Brussels > Brussels via Charleroi
Sat. 6 July [192 km / 119 mi]

12

Toulouse (> Bagnères-de-Bigorre
Thurs. 18 July [ 202 km / 126 mi]
2

Belgium

Brussels-Royal Palace > Brussels-Atomium
Sun. 7 July [27 km /17 mi]
team time-trial (TTT)
13
Pau > Pau
Fri. 19 July [27 m / 19 mi]
individual time-trial (ITT)
3

Belgium

Binche >

France

Épernay
Mon. 8 July [ 214 km / 133 mi ]
14
Tarbes > Col du Tourmalet
Sat. 20 July [117 km / 73 mi]
summit finish: 2115 m
4
Reims > Nancy
Tues. 9 July [215 km / 134 mi]
15
Limoux > Foix
Sun. 21 July [185 km / 115 mi]
summit finish: 1205 m
5
Saint-Dié-des-Vosges > Colmar
Tues. 10 July [169 km / 105 mi]
R
rest day - Nîmes
Mon. 22 July
6
Mulhouse > La Planche des Belles Filles
Wed. 11 July [157 km / 98 mi}
summit finish: 1140 m
16
Nîmes > Nîmes
Tues. 23 July [177 km / 110 mi]
7
Belfort > Chalon-sur-Saône
Thurs. 12 July [230 km / 143 mi]
17
Pont du Gard > Gap km
Wed. 24 July [206 km / 128 mi]
8
Mâcon > Saint-Étienne
Fri. 13 July

[199 km / 124 mi]
18
Embrun > Valloire
Thurs. 25 July [207 km / 129 mi]
9
Saint-Étienne > Brioude


Sat.

14

July

[170 km / 106 mi]
19
Saint-Jean-de-Maurienne > Tignes
Fri. 26 July [123 km / 76 mi]
summit finish: 2113 m
10
July Saint-Flour > Albi
Sun. 15 July

[218 km / 135 mi]
20
Albertville > Val Thorens
Sat. 27 July [131 km / 81 mi]
summit finish: 2365 m
R
rest day - Albi
Mon. 16 July
21
Rambouillet > Paris Champs Elysées
Sun. 28 July [127 km / 79 mi]
11
Albi >Toulouse
Wed. 17 July [167 km / 104 mi]
summit finish: 1855 m

blue links

go to related sections on this page


yellow links

go to related articles at

abelard.org
There will be 21 stages. These include 5 high mountain stages, 5 medium mountain stages, 3 hilly stages and two against-the-clock (stages 2 and 13) [contre-le-montre] time trials. There are 2 rest days (16th and 22nd July). All other days are 'on the plain' - relatively flat days. The race's distance is be about 3,460 kilometres, or roughly 2,150 miles.
this year's t-shirts
Again, this year's TDF t-shirts are standard and without imagination, and the prices are still daftly steep. For those with a certain morbid curiosity. this is the TDF online boutique.
the teams for 2019
There are twenty-two teams taking part in the 2019 Tour de France. As well as the eighteen "ProTeams", UCI World Teams, four second-tier teams have been invited:
Cofidis (Fra)
Total Direct Energie (Fra)
Arkéa-Vital Concept (Fra)
Wanty-Groupe Gobert (Bel)
team jerseys/colours

2019 TDF team jerseys
this year's top ten riders accordig to betting odds
Name

Betting odds


at 2/7/18
UCI Team Code
Nat.
Comments
1
Geraint THOMAS
11/4
INS
GBR

2018 TDF winner, beating the favourite Chris Froome, not riding this year after a bad crash when training.
Thomas has been in 9 TDF races, double Olympic track gold medal winner and triple world champion for team pursuit. An impressive climber.

2
Egan BERNAL
11/4
INS
COL
22 y.o., 15th in 2018 TDF, winner of Tour of California 2018, winner of Paris-Nice 2019
3
Jakob FUGLSAnG
11/2
AST
DEN
4
Adam YATES
11/1
TFS
GBR
25 y.o. 4th and best young rider of 2016 TDF
5

Richie PORTE

14/1
BMC
AUS
33 y.o. Previously, riding with Chris Froome in Team Sky. With exceptionally strong climbing legs, which he could use to his advantage in the ITT of stage 20.
6
Nairo QUINTANA
14/1
MOV
COL
28 y.o. Winner 2014 Giro and best young rider (White Jersey). Runner up to Froome in 2013 and 2015 TDF. However, hs only success last year was 12th in the 2017 TDF
7

Thibaut PINOT

18/1
FGC
FRA
29 y.o., climber, Ist Tour of the Alps, Giro di Lombardia, Milano-Turino; 2019 - 5th in Critérium du Dauphiné, a d winner of several départmental raceq.
8
Mikel LANDA
20/1
MOV
ESP
28 y.o. From Basqueland; 4th in 2017 TDF. Won climber's jersey in 2017 Giro.
9
Steven KRUIJSWIJK
22/1
TLJ
NED
32 y.o.; 5th overall 2018 TDF, 4th overall 2018 Vuelta a Espana.
10
Romain BARDET
25/1
ALM
FRA
27 y.o. 2nd in 2016 TDF, being only the 6th Frenchman to make the TDF podium. France's great hope.
last year (2018): the first ten riders
Position
No.
Name
First name
Team
Nat.
Time diff.
1
8
THOMAS
Geraint
SKY
GBR
83h 17' 13"
2
32
DUMOULIN
Tom
SUN
NLD
+ 1' 51"
3
1
FROOME
Chris
SKY
GBR
+2' 24''
4
-
ROGLIC
Primož
TLJ
SVN
+ 3' 22''
5
-
KRUIJSWIJK
Steven
TLJ
NED
+ 6' 08''
6
-
BARDET
Romain
ALM
FRA
+ 6' 57''
7
-
LANDA
Mikel
MOV
ESP
+ 7' 37''
8
-
MARTIN
Daniel
UAE
IRL
+ 8' 20''
9
-
ZAKARIN
Ilnur
KAT
RUS
+ 12' 37''
10
-
QUINTANA
Nairo
MOV
COL
+ 14' 18''

Overall winner

THOMAS Geraint
8
SKY
GBR
86h 17' 13"
(Yellow Jersey)

By points

SAGAN Peter
11
BOH
SVK
316 pts
(Green Jersey)

C

li

m

b

er

ALAPHILIPPE Julian

101
QST
FRA
170 pts
(Polka dot Jersey)
Under 25

LATOUR Pierre Roger

26
ALM
FRA
83h 39' 26"
(White Jersey)

Combativity

MARTIN Daniel

91

UAE
IRL
86h 30' 20"
Team winner

MOVIESTAR

MOV
ESP
250h 24' 53''
mountain stages, uphill and summit finishes
5

medium mountain

stages (stages 5,

6

, 9,

15

, 17)
5

high mountain

stages (stages 12,

14

, 18,

19, 20

)
Stage 6, 11th July - Mulhouse to La Planche des Belles Filles

Stage 6 profile
Stage 9, 14th July - Saint-Étienne to Brioud

Stage 9 profile
Stage 12, Thurs. 18 July -Toulouse to Bagnères-de-Bigorre

Stage 12 profile
Stage 14, Sat. 20 July - Tarbes to Col du Tourmalet

Stage 14 profile
Stage 15, Sun. 21st July - Limoux to Foix

Stage 15 profile
Stage 18, Thurs. 25 July - Embrun to Valloire

Stage 18 profile
Stage 19, Fri. 26th July - Saint-Jean-de-Maurienne to Tignes

Stage 19 profile
Stage 20, Sat. 27 July -Albertville to Val Thorens

Stage 19 profile
watch tdf broadcasts
The Tour de France is being televised throughout the world. The following table lists the broadcasters by country including those providing live broadcasts.
There is no indication whether or not the broadcasts are free to view.
Eurosport broadcasts are received in Britain as well as in mainland Europe.

Official TDF broadcasters, 2018