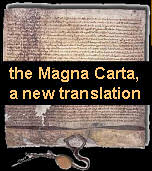 architectural and design trends
The Art Deco movement can be regarded as having two main currents that showed particularly in architecture: the sybaritic trend with its all-enveloping, opulent decoration, and the much more austere, revolutionary trend - but both with a common theme of total design.
Robert Mallet-Stevens (1886-1945) helped promote Art Deco architecture in Europe, while Raymond Hood designed many Art Deco buildings in the USA.
Ludwig Mies van der Rohe, known for the dictum "Less is More", designed simply styled buildings in the austere, revolutionary Art Deco style.
More sybaritic buildings include the Chrysler Building and the Rockefeller Center in New York City.
the sybaritic trend
in New York City:
The Rockefeller Center comprises fourteen Art Deco buildings, as well as five modern ones. One of the original Art Deco buildings still standing is the Radio City Music Hall:

Chrysler Building, architect: William Van Alen, 1,046 feet tall and for four years the tallest building in the world

The Chrysler Building, 1929

The other main architectural trend of Art Deco is examined further in Art deco - revolutionary trend. Art deco in France looks at the effect of this coherent style in France, particularly in the South West.