official website of La Vuelta
(English version)
la Vuelta a España, 2014 - climbs to glory
la Vuelta a España, 2013 - race to the summits
La Vuelta a España, 2012 - climber's paradise
a climber's race - La Vuelta a Espana 2011
Vuelta a Espana, 2010 - an eco-tour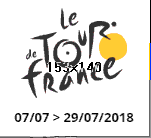 the tour de france 2018 - celebrating france, celebrating the tdf
the spanish vuelta
80th anniversary special
this year's race
2015 race favourites
the race map
the stages
watching, including on tv
la vuelta race teams
a select dictionary
end notes
The third of the trio of major Tour-type cycle races starts on 22 August 2015 at Puerto Banus in the province of Málaga - on the Costa del Sol, going, roughly, in an anticlockwise spiral tol end at Spain's capital of Madrid.

80th anniversary special
In 2015, the Vuelta a España celebrates its 80th birthday, the first edition being held in 1935. For the first twenty years, there were only ten editions, due to times of strife and poverty.
Since then, there have been 69 editions, with this year's official start at Puerto Banus is the 70th. So far, the most frequent winner of the overall winner's red jersey has been Roberto Heras, who has been first four times, including two consecutive wins in 2004 and 2005.
For this 80th anniversary edition, it is the first time for each of the summit finishes.

this year's race
This year, La Vuelta a España is 3,357.1 km long. It comprises:
21 stages

6 flat stages

13 hill and mountain stages
8 mountain stages

9

summit finishes
44 mountain passes and hill summits
5 medium mountain stages (including 3 uphill finishes)
7.4 km team time-trial stage
38.7 km individual time-trial stage
2 rest days
time bonuses will be awarded
New stage departures: Alhaurín de la Torre, Mijas, Rota, Jódar, Puebla de Don Fadrique, Torrevieja, Comillas, Roa, Medina del Campo.
New stage arrivals: Caminito del Rey, Vejer de la Frontera, Alcalá de Guadaira, Sierra de Cazorla, La Alpujarra, Cumbre del Sol. Benitachell, Cortals d´Encamp, Fuente del Chivo, Sotres. Cabrales, Ermita de Alba. Quirós, Riaza, Cercedilla.
Starting with a very short team time trial in on the Costa Sol, this year"s Vuelta is concentrating on climbing, with nine mountain top finishes in the first two weeks. The first part of the Vuelta will therefore benefit climbers, with three arrivals at high altitude in northern Spain at the end of the second week between Cantabria and Asturias, and a grand finish on the 15th stage at Ermita del Alba, astage with six categorised climbs.
Coming after two and a half weeks, essentially of climbing, the long individual time-trial at Burgos (stage 17) could be decisive for the final podium placings. At Burgos, specialists will have the opportunity to gain seconds, if not minutes, over rivals.


4:03 mins
watching the Tour
Le Tour 2: preparing to watch the Tour
Le Tour 3: the Great Day arrives
Le Tour 4: preparing to watch a mountain stage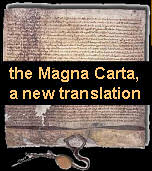 2015 race favourites
According to various betting odds [odds as at 18/8/15], the favourites to win the Vuelta 2015 are as follows:
Nairo Quintana [Movistar] 5/2
Chris Froome (Team Sky) 3/1
Alejandro Valverde (Movistar) 9/2
Fabio Aru 8/1
Vincenzo Nibali (Astana) 11/1
2014 winner Alberto Contador (Tinkoff-Saxo) will not be riding in the 2015 Vuelta, 'resting' after riding in the Giro d'Italia and Tour de France.

the stages
flat - on the plain

hilly/medium mountains

mountains

rest day

1
Puerto Banús > Marbella
22 August [7.4 km / 4.6 mi]
team time-trial
12
Andorra: Escaldes-Engordany > Lleida
3 September [173 km / 107 mi]
2
Alhaurín de la Torre > Caminito del Rey (Álora)
23 August [158.7 km / 98.6 mi]

summit finish

13
Andorra: Calatayud > Tarazona
4 September [178 km / 111 mi]
3
Mijas > Malaga
24 August [158.4 km / 98.4 mi]
14
Vitoria-Gasteiz > Fuente del Chivo (Alto Campoo)
5 September [215 km / 134 mi]

summit finish

4
Estepona > Vejer de la Frontera
25 August [209.6 km / 130.2 mi]

summit finish

15
Comillas > Sotres (Cabrales)
6 September [175.8 km / 109.2 mi]

summit finish

5
Rota > Alcalá de Guadaira
26 August [167.3 km / 104.0 mi]
16
Luarca > Ermita del Alba (Quiros)
7 September [185 km / 115 mi]

summit finish

-
6
Córdoba > Sierra de Cazorla (Cazorla)
27 August [200.3 km/ 124.5 mi]

summit finish

R

8 September - rest day
Burgos

7
Jodar > La Alpujarra (Capileira)
28 August [191.1 km /118.7 m]

summit finish

17
Burgos – Burgos
9 September 38.7 km / 24.0 mi]
individual time-trial
8

Puebla de Don Fadrique > Murcia
29 August [182.5 km / 113.4 mi]

18
Roa de Duero – Riaza
10 September [204 km / 127 mi]
9

Torrevieja > Cumbre del Sol (Benitachell)
30 August [168.3 km / 104.6 mi] summit finish

19
Medina del Campo – Ávila
11 September [185.8 km / 115.5 mi]
10

Valencia – Castellón de la Plana
31 August [146.6 km / 91.1 mi]

20
San Lorenzo del Escorial – Cercedilla
12 September [175.8 km / 109.2 mi]
R
1 September - rest day Andorra la Vella
Andorra la Vella
21
Alcalá de Henares – Madrid
13 September 98.8 km / 61.4 mi]
11
Andorra: Andorra la Vella – Cortals d'Encamp
2 September [138 km / 86 mi]

summit finish

watching, including on tv
In the UK, watch the Vuelta on Eurosport UK [schedule]. Eurosport provides between 1½ and 2½ hours broadcasting every afternoon when there is racing, but only less than 2 hours of the actual day's race.
Live broadcasting for 22 August, the first day with the team time-trial, starts from 18:45 CET. Stage 2 and all further stages will be shown from 16:00 CET. There are daily highlights at 20:00 CET on ITV4, though the first day will be shown at 23:00 CET.
In the USA, Universal Sports Network is providing live coverage of the first stage from 13:00 Eastern. The coverage for the other stageswill be from 10:00 Eastern.
Watching the Vuelta in Spain is very similar to watching the Tour in France. abelard.org has several pages giving general advice on how to be a effective road-side spectator.
Steephill.tv provides information on many tv broadcasts for the Vuelta, from about halfway down the page.

la vuelta race teams
The 19 UCI World Tour teams have qualified automatically to race, and there are four wildcard teams that have been invited to participate.

Use the drop down menu to go to current day's details



For route information
To navigate, use grey tabs a bit down the page:



For wider information, use the black tabs at the top of the page:



To look at the overall standings while a stage is taking place, click on the STANDINGS tab, then use the drop down to go to the

previous stage

's standings:



While the current stage is taking place, there is an animation, updated every sixty seconds, in a separate smaller browser widow. It shows both breakaway and peleton dispositions, as well as where the day's race has reached on the stage's profile. At the bottom of the window are regularly updated, blog-type reports. This service is available during all of the day's stage, including prior to the TV broadcasts, which tend to start about half way through the day's stage.

Clicking on a rider's name will open a small note on the rider's overall position, and a few other details.



I love watching the little cyclists pedalling. They're even wearing an approximation of the different jerseys.

You reach the Vuelta Live display thus - HOME black tab (which, of course, turns red when clicked on),
then LIVE grey tab (which turns black!), then click on the link indicated by the small red arrow.

[If Adobe Flash Player 10.3.183.7 is not already installed on your computer, the Dinamic [sic.] Route Summary box will instruct you to install the necessary software.
This is a two-stage process: first, you download and save [best on the desktop] the small installer program,
then you run that installer program [click on the icon on your desktop]. The instructions provided in your browser are comprehensive, but you need to close the browser to effectuate the installation!]

a select dictionary
In Spanish, domestiques are called gregarios.
The hardest day's cycling is called la etapa reina.
An uphill time trial is el chrono-escalada.
Bonk in Spanish is pájara.
There is also a Vuelta climb known as Pajares between León and Ovedo.
A chuparruedas is a wheel sucker.
For much more on cycling tactics.

The following is an exceeding boring book, almost like reading a telephone directory. It has notes on all previous runnings of the Vuelta. But in among the addresses and telephone numbers, you will discover all manner of hints on cycling tactics, with interposed examples of dubious practice and cheating. You will also find snippets on the disturbed political background of Spain, from right back to the Civil War and the Franco regime and up until modern times, against which the Vuelta has been held, or not held.
Viva La Vuelta!: The Story of Spain's Great Bike Race
by Lucy Fallon and Adrian Bell (foreword by Sean Kelly)

£16.10 [amazon.co.uk]

Mousehold Press, pbk, 2005
ISBN-10: 1874739404
ISBN-13: 978-1874739401