précis of the communist manifesto and extracts from Das Capital
papal encyclicals and Marx - some extracts: on socialism and liberalism
ends and means and the individual

corporate corruption, politics and the law
Oswald Mosley, Britain's very own national socialist
British establishment interference with civil liberties during the 20th century—the example of Diana and Oswald Mosley
Frédéric Bastiat and free trade



a climber's race - La Vuelta a Espagne 2011
Vuelta a Espana, 2010 - an eco-tour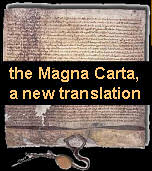 Here's just another murderous socialist who's called 'right-wing' by 'some scholars'.
"Trust me, I'm a scholar".
Tomás Garrido Canabal [1924 to 1934] was a Mexican politician and supporter of president Plutarco Elías Calles. Calles was president from 1924 to 1928, and then de facto leader during the Maximato period until 1936.

Map of Mexico, 1917-1931, its states and territories [image: Golbez, wikimedia]
This map will also enhance reading The Lawless Roads.
Garrido Canabal supported President Plutarco Elías Calles's war against the Cristeros, a popular rebellion opposed to enforcing anticlerical laws. Canabal was governor of Tabasco several times. Labelled an "atheist and a puritan" by a fervent anticlericalist and anti-Catholic, He started several organisations terrorising Roman Catholics. The main group was the so-called Camisas Rojas or "Red Shirts". This resulted in him being labelled a "fascist".
Canabal considered himself to be a Marxist Bolshevik, naming one of his sons after Vladimir Lenin. The anthem of his Redshirts was The Internationale, widely considered to be the socialist anthem. His authoritarian policies were similar to the European dictatorships, he wanted to turn the traditionally conservative state of Tabasco into a socialist model state. He fought for socialist causes, while Tabasco has been called a "socialist tyranny". Canabal also invited the First Congress of Socialist Students to meet in the state of Tabasco, and created a type of socialist education described as "Rationalist".
Garrido Canabal's revolutionary fervour was reflected in the names of his children: Lenin and Zoila Libertad. He even had a farm with a bull named God, a hog named Pope, a cow named after Mary, and a donkey named Christ. In Tabasco, satirical plays were also organised with, for instance, "the parading of a stud bull called 'the bishop' or an ass labeled 'the pope.'"
Roberto Hinojosa, a well-known Bolivian revolutionary, described Garrido's Tabasco as "the Bethlehem of the Socialist dawn in America" and Garrido as an "academic and farmer, intellectual and rancher, a guide and soldier of socialism".
Mexico also harboured Trotsky until he was killed by one of Stalin's agents, shortly after The Lawless Roads by Graham Greene was written in 1939.
from 4,500 catholic priests to less than 300
"On September 29, 1932 Pope Pius XI issued a second encyclical on the persecution, Acerba Animi. The effects of the war on the Church were profound. Between 1926 and 1934 at least 40 priests were killed. Where there were 4,500 priests serving the people before the rebellion, in 1934 there were only 334 priests licensed by the government to serve fifteen million people, the rest having been eliminated by emigration, expulsion and assassination. By 1935, 17 states had no priest at all." [From Franco was not a Fascist]
The Lawless Roads by Graham Greene (1939) discusses his commission to report on the persecutions in Mexico. Graham Greene went on to develop a fictionalised version, The power and the glory, published in 1940, which is highly regarded.
papal encyclicals on problems in mexico
Three encyclicals concerning Mexico were promulgated on the problems, all by Pope Pius XI.
For more background, look up 'Cristero war' (1926-1929).

"The war had claimed the lives of some 90,000 people: 56,882 on the federal side, 30,000 Cristeros, and numerous civilians and Cristeros who were killed in anticlerical raids after the war ended.".
catholic church oppressions
The oppressions run from about 1917-1940. The suppression of the Catholic Church and associated killing continued under Lázaro Credence del Río [1934-40] was halted under Manuel Ávila Camacho in 1940.
These administrations, along with Stalin, helped to arm the similar socialist revolution in Spain, and gave asylum to those eventually fleeing Franco. Mexico is said to have supplied $2 million in aid, 20,000 rifles ad 20 million cartridges. More to the point, it is estimated that 50,000 refugees took $300 million out from Spain to Mexico. There are disparaging references in Graham Greene's 1982 novel, Monsignor Quixote, to 'the Mexicans', who are by then returning to Galicia after Franco's death - 1975, stuffed with money, with which they are corrupting the local priests and religion.
Of course, anyone awake will be well aware of the covert war being waged by Obama, Hillary Clinton et al on Catholicism in the USA.
mexico under socialism, 1939
"I hung around the post office waiting for my proofs. I had traced them at last, they were there; but i couldn't have them for another three days. to get a parcel it is first necessary to receive an official notification, which has to be presented between certain hours at a particular window - there is always a queue. Then you are given another paper to sign. this paper has to be carried to another window where you pay an arbitrary charge, said to be calculated by weight. then to another window. at a fourth window, I think (memory begins to fail), you receive your parcel. as there is a queue at each window it is impossible to go through the whole routine before the closing hour. You come back and carry on where you left off last time..."
[The lawless roads by Graham Greene, p. 251]