related pages:
In the choir of Auch cathedral is a very impressive hidden art treasure. A small door part-way along the choir in the side of the choir, for a mere 2€, is the gateway to this ecclesiastical wonder.

related page:
for the stained glass at Auch -
history of ugly stained glass


Some of the hundred and thirteen oaken stalls in the choir of Auch cathedral
Inside you will find a hundred and thirteen oaken stalls, the wood blackened from being immersed in the Gers river for thirty or so years - some say one hundred years, but like the fish it tends to grow in size every time the tale is told. As a result of the immersion, the wood could be worked in great detail, almost like lacework. In all, there are 1,500 different carvings: on the miserichords, armrests and partitions; the high canopies, backrests and pilasters; the passages and arching.
| | |
| --- | --- |
| This page helpful? Share it! | |
Miserichords at Auch cathedral
Here, the monks stood for their interminable services and while chanting their offices. A little half seat was provided in every stall as a concession to human frailty. Thus the monks could rest while still appearing to be standing as was required during prayers. These seats are called misericords, or mercy seat, [from Latin: misericordia , "act of mercy"].

Under the seats, between the seats, in front of the seats, behind the seats and above the seats is a absolute marvel and variety of the carver's art with somewhere around fifteen hundred carvings.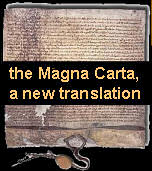 Some of the oaken choir stalls, each with a miserichord
Some of the hand supports on the arms
of the choir stalls.

King David, figuring Francois I and Bethsabeah

The bishop's chair with its high canopy in the centre of the line of stalls
Background facts
Auch

Auch is in the département of Gers (32)

approximate population : 21,700
average altitude/elevation : 207 m

cathedral dimensions

nave length : 103 m
nave width : 33 m
vaults height : 27 m
height of sides : 14 m
height of towers : 44 m